Reliable Standard and Premium Enhanced Ultherapy Treatments
Are you looking for a nonsurgical solution to sagging skin? Are you interested in tightening and lifting loose skin on your face or neck? At Dr. James DeStephen's office, we offer Ultherapy skin tightening treatments for patients looking for a lasting solution to loose or lax skin. This FDA-approved treatment uses ultrasound technology to stimulate the production of collagen and combat the visible signs of aging.
Dr. DeStephens is a well-respected expert in the field of Anti-Aging Medicine and a member of the American Academy of Anti-Aging with over 15 years of experience in noninvasive technologies utilized for skin tightening. Though Ultherapy treatment is considered to be the unquestioned state-of the-art in noninvasive skin tightening, the quality of any Ultherapy treatment will be based mostly on the experience of the individual doing the treatment. In the vast majority of offices, the physician has hired an aesthetician or nurse to perform all Ultherapy treatments. Although these folks can do an excellent job in these treatments, they nevertheless require the therapist to be extraordinarily OCD in its application with an unflinching eye toward a desired aesthetic goal along with proper patient selection and education. The protocols that are utilized are designed to reduce the odds that patients could develop side effects due to a lack of proper care by a technician in its application. Ultherapy though is absolutely state of the art in terms of what it can do along with its safety when properly done, but it has the capacity to achieve even more than what is advertised. It's like a Ferrari designed for the race track being used to run errands. It has so much more capacity for improvement in the hands of someone with a higher level of skill to utilize fully what it can achieve. Dr. DeStephens is an example of such a person.
Unlike most other practices utilizing Ultherapy, Dr. DeStephens is committed to doing all treatments himself and will optimize the treatments to take full advantage of what this technology can provide. This includes treating three different layers of the skin where the skin will permit whereas the standard is to treat only two due entirely to attempts to minimize both time and cost in its application. He will also place more pulses in the treatment areas as the skin will tolerate getting a better result beyond what is commonly achieved. But to do all this takes additional time and requires additional pulses applied to the skin which would increase the cost of such treatments by about 50% over what is commonly advertised for any area. However, Dr. DeStephens does all this at no additional cost at all because of his commitment to providing the absolute best results possible to be used in his hands only. So if you are impressed with what Ultherapy has been shown to do then schedule to have Dr. DeStephens perform your procedure personally to make sure that you get the best results possible in the area of your concern and at no additional charge.
Are you interested in learning more about the Ultherapy treatments offered by Dr. James DeStephens? Contact our office in Gainesville today for more information or to schedule a consultation. We look forward to hearing from you!
What Is the Difference between Standard Ultherapy and Premium Enhanced Ultherapy?
Although Ultherapy is currently considered the state of the art regarding noninvasive skin tightening procedures through its ability to visualize the subsurface of the skin that can identify exactly where the collagen layers are found and where the precisely focused ultrasound energy can be targeted to stimulate collagen repair and regrowth, exactly how to optimally apply this energy to get the best results is still an evolving question.
Dr. DeStephens has over 15 years of experience evaluating and optimizing various forms of the noninvasive skin tightening procedures and has applied his considerable experience in this regard to taking Ultherapy toward its maximum potential.
The application of Ultherapy allows for three separate depths of the skin that can be targeted for collagen renewal and tightening, but yet the standard protocols suggest that only two layers, if found, should be targeted. However, with Dr. DeStephens doing all Ultherapy procedures himself, wherever three layers can be identified where collagen can be reached, all three layers are treated.
In addition, the number of energy pulses that are targeted in each of these areas to optimize the results is also evolving. In Dr. DeStephens' experience at least 1.5 – 2x the number of standard pulses of energy can be applied safely in experienced hands that can in properly selected patients significantly if not dramatically improve the results. The only limitation in this regard to providing such increased energy to optimize results is the additional time and cost of those additional pulses which could increase the cost by as much as 50% over the standard. However, Dr. DeStephens' commitment is to provide these enhanced results at no additional charge. He sees the Ultherapy is currently used as a Ferrari with a governor attached to it, limiting it to perhaps running paper routes.
Dr. DeStephens has taken off the governor allowing it to accomplish in skin tightening what it ultimately has the capacity to do. The state-of-the-art and the standard of care will come from innovative practices like Dr. DeStephens who value results over price. We welcome you to experience what Premium Enhanced Ultherapy can do for you. Initial consultations are always free and with Dr. DeStephens being an experienced Anti-Aging physician he can advise you also how you could significantly reverse the aging process from the inside out to allow you to not only look younger but to feel and function, depending on your circumstances 10–20 years younger as well. It's just a committed decision away.
Ultherapy Before & Afters – Face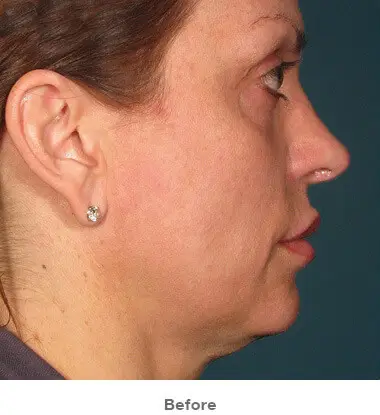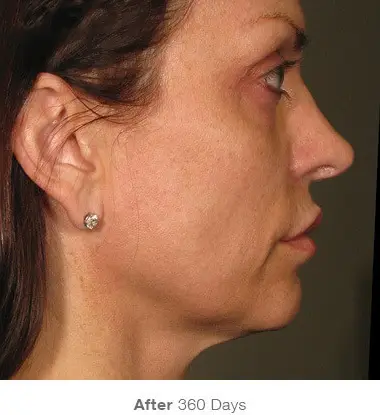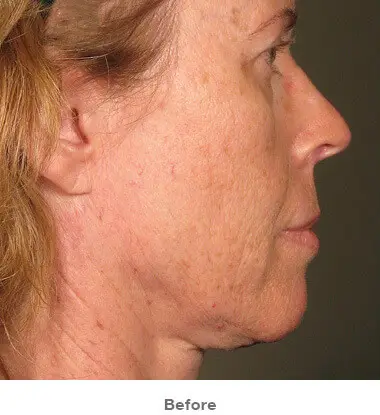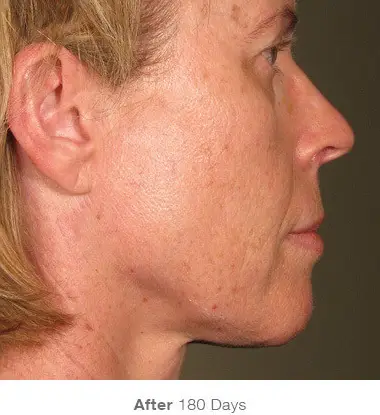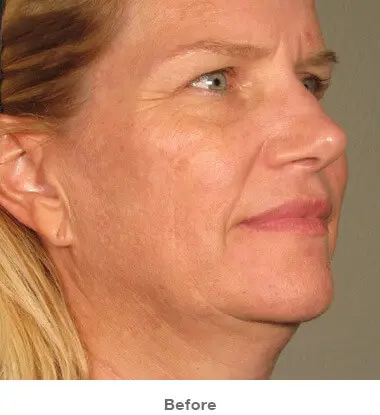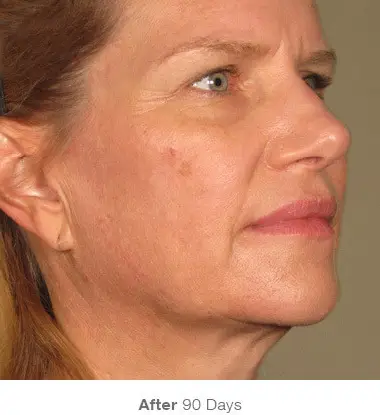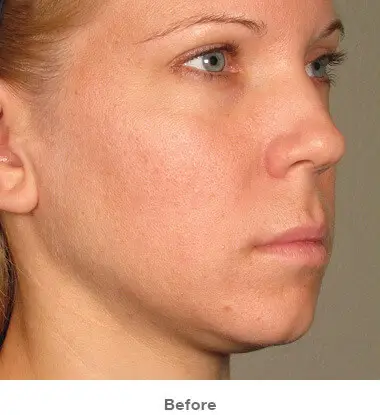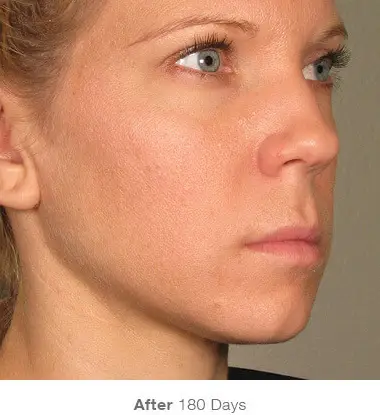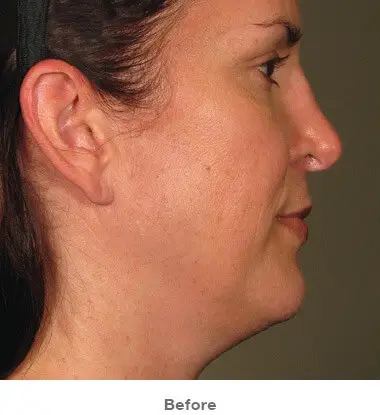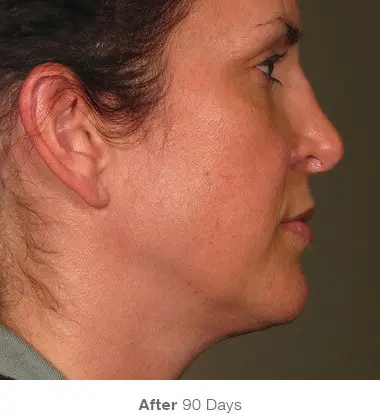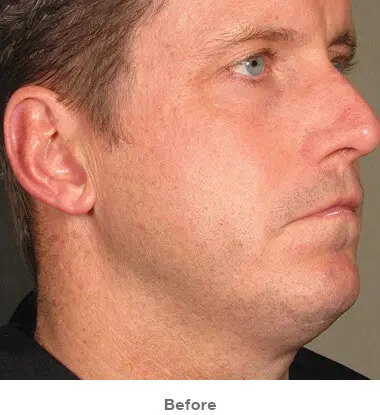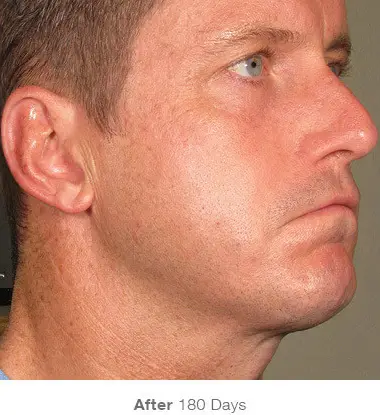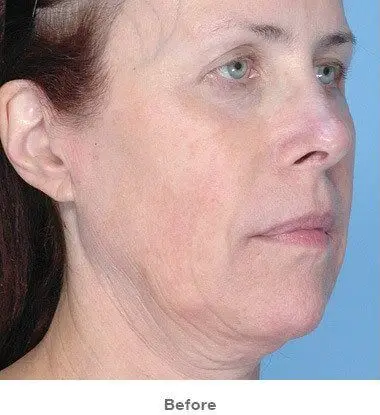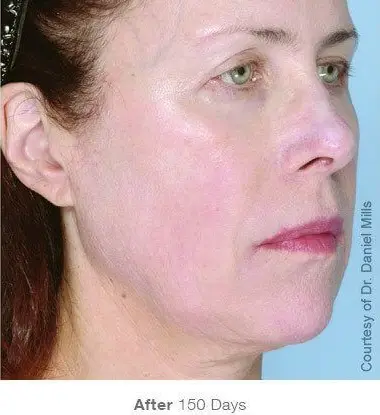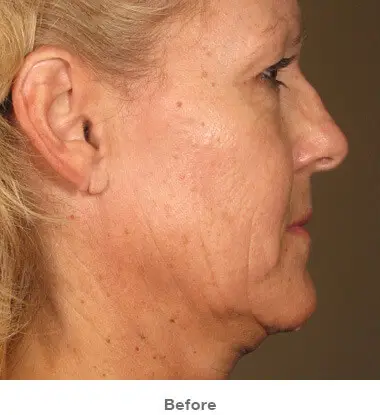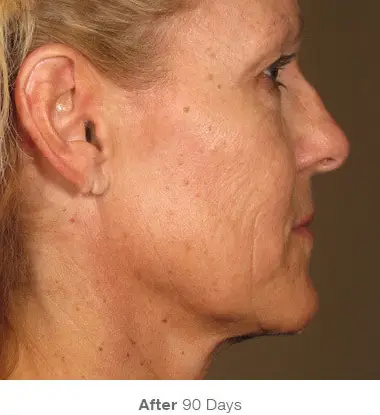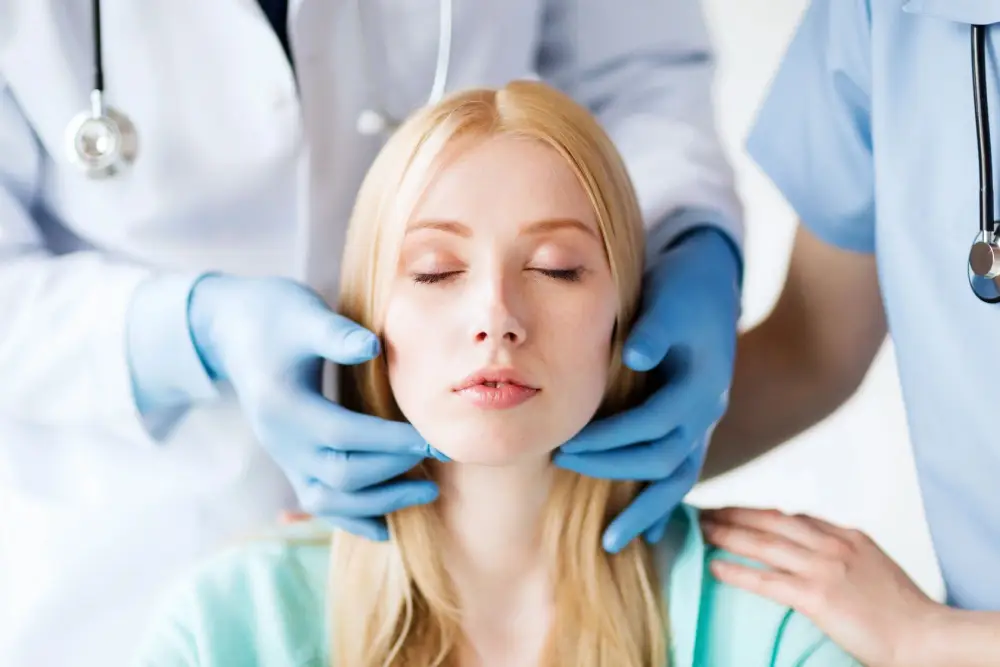 How many treatments will I need?
Most patients only need one Ultherapy treatment to see visible improvements in the treated area. Some patients with more significant skin laxity may require multiple treatments to achieve optimal results. We recommend a touch-up session once a year in order to maintain your results.
When will I see the results?
Most patients will see visible improvement in the treated area about two to three months after a treatment session. Many patients will see continued improvement in the tone and quality of their skin for up to six months after a treatment session. Results may vary.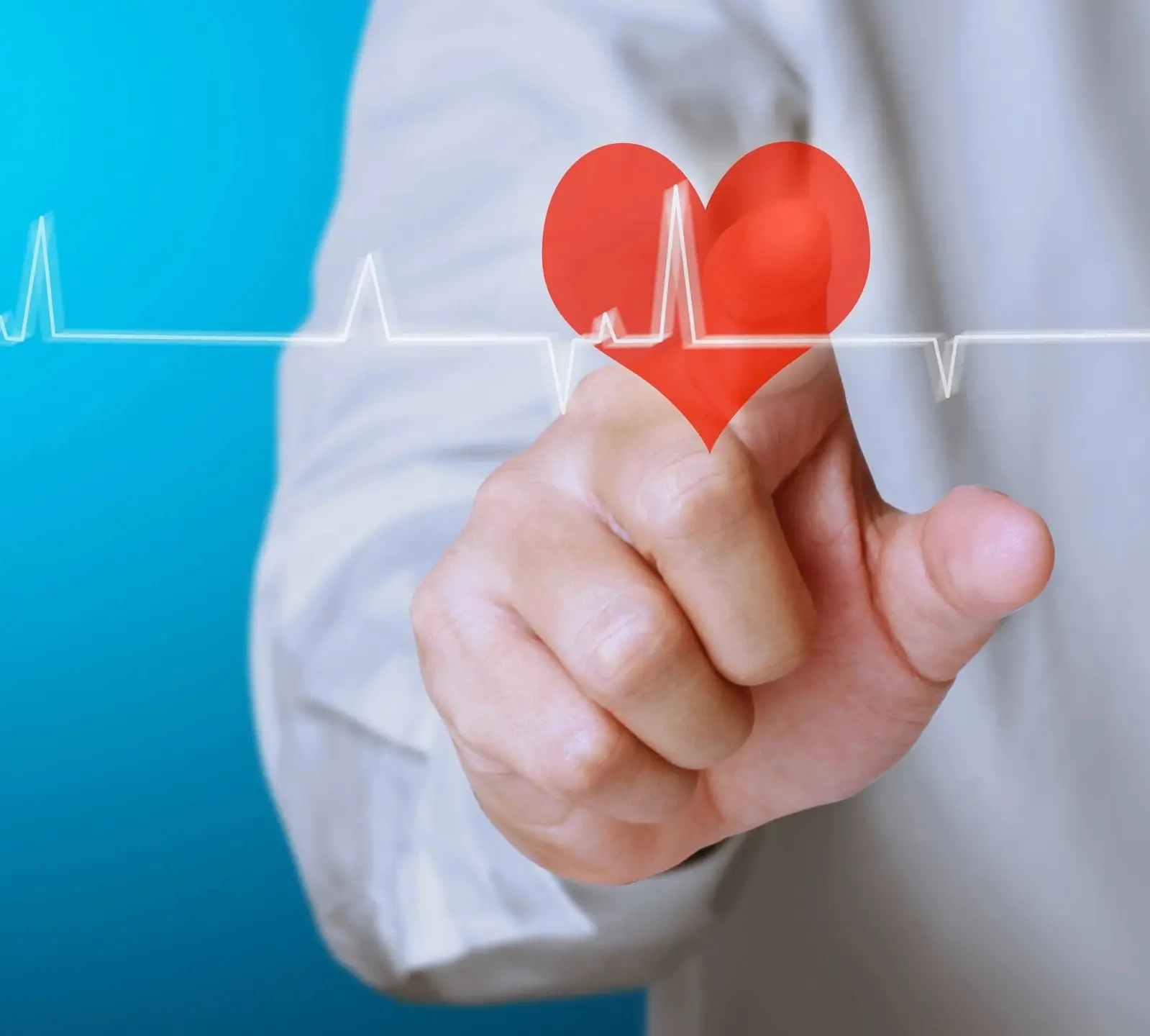 Are there any side effects?
Some patients may experience some mild redness in the treated areas for the first few hours after a treatment session. You may also experience some mild swelling, tingling sensations, or tenderness in the treated area for a few weeks following a treatment session. These side effects are temporary and typically resolve on their own.
We typically recommend to men and women beginning in their early thirties when looseness of the skin and fine lines are beginning to form to the more moderate changes that we see in folks through their sixties and beyond. Consequently, Ultherapy is thought to be ideally suited for those people with mild to moderate looseness in their skin regardless of age. Dr. DeStephens can quickly tell you if you are a good candidate for a noninvasive approach and what you should reasonably expect.
Do you want to find out if Ultherapy is the right anti-aging treatment for you? Contact our office in Gainesville today for further information or to schedule a consultation with Dr. DeStephens. We look forward to hearing from you!
Note: Our Ultherapy packages provide at least 50% more pulses than the standard treatment, producing a better result.
Cheek, Brow, Jaw, and Neck